We offer a selection of computer peripherals at our shop, including (but not limited to) power strips and Uninterruptible Power Supplies (UPS), USB cables and hubs, cat6/5e network cables, switches and routers, various connectors, memory, modems, case/cpu fans, hard drives, etc. If we do not carry it, we can order it for you.
We work with you to help you find the computer or peripheral that is perfect for your needs.  We offer flexible options:
Consultation – We can consult with you on your computer / peripheral purchase for a small fee, giving you the freedom to shop around and order your own computer at the lowest price.  We do not provide warranty services on your purchase, but we do provide our usual menu of services for your new system.
Purchase from us – We can consult with you on your computer purchase, and order/build the computer or peripheral on your behalf.  This service comes with a free "new computer setup."  We also provide some tutorial time and honor any warranty work here at our shop.  See below* for details.
We are a: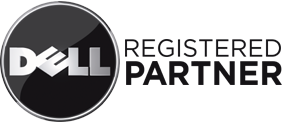 We can also build a custom computer specific to your needs.   We use the highest quality components in our builds.  Here is a sample custom computer that we offer:
Productivity Machine – $920 includes:

Premium Antec Case and Power Supply
Core 2 Duo e8500 3.16ghz Processor
ASUS P5KPL-AM Motherboard
Kingston 4gb DDR2 800mhz RAM
500gb Western Digital Hard Drive
Samsung DVD-RW Burner
Windows 7 Professional 32 Bit
All offerings above subject to availability.  Please contact us about customizing any of the above offerings.
* All computers or peripherals we sell come with a one year warranty.  While we cannot compete with mail order pricing, we do offer personal, local service on the systems we sell.  In other words, if you have a problem with the system, bring it to us and we resolve it for you during the warranty period free of charge, working with the manufacturer(s) as needed.  We also are happy to offer some amount of tutorial time at our office, and take any questions you may have on the system and its usage.
We are a Dell Registered Partner, a Toshiba Authorized Reseller, and an AVG (security products) Authorized Reseller.  Drop by and ask us about our Dell, Toshiba, AVG offerings.